I'm wondering if I could use Cumulus Linux on Edge Core switches to create a physical ring topology for L2 OLT and OTT services. I haven't seen support to ERPS.
Using a physical ring topology, but a spine/leaf logical one would work?
Let's say each Edge Core Interface 1 will run E>W, to the top switch of the left. Then, each interface 2 will run W>E to the top switch on the right.
I want a simple logical topology, with the least L2 protocols, HA and near zero convergence.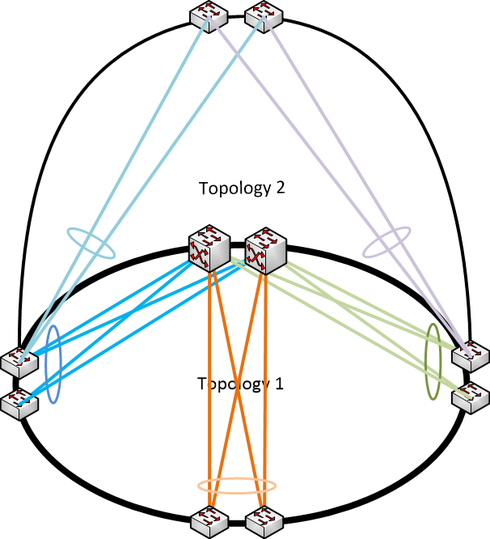 Thanks,
Alvaro