Hi,
I am trying to re-create the LNV example set up in the documentation:
https://docs.cumulusnetworks.com/display/DOCS/Lightweight+Network+Virtualization+-+LNV+Overview
in GNS with VX 3.4.2. The setup/config is exactly the same except rather than using split subinterfaces, at lab normal swp1-4 are used instead.
However, I have found using the sample config, ospf is not enabled on the interfaces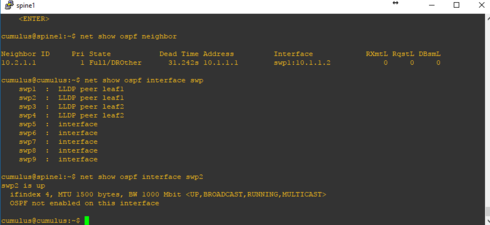 OSPF would only be enabled/peer with neighbor after explicitly putting in corresponding interface network in ospf network as well.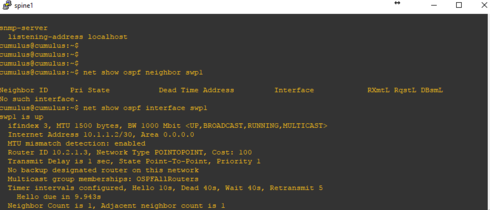 However, there is no such need/mention in the sample config, which showed only the loopback network was set in ospf.
Also the specific "net add interface XX ospf area 0.0.0.0" can commit but would not show in "net show config".
Thus, would like to know is it the correct ospf behaviour that I am seeing, or something I missed from the sample config to make it working? Thank you very much for help.