Hi,
My question is regarding how it would be best to link two pairs of switches together, with a minimum number of connections.
I've got links between the four of my switches as described in the image below: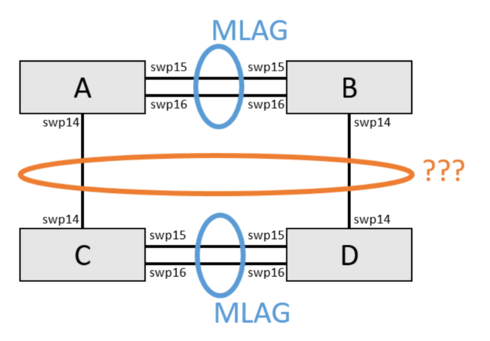 Switches A and B are configured with two links into a MLAG, switches C and D are also setup in the same configuration.
I have two additional links, from switch A to C and B to D, but I'm not sure how best to configure these; can anybody suggest what you think my best course of action may be please?
Many Thanks,
Adam.