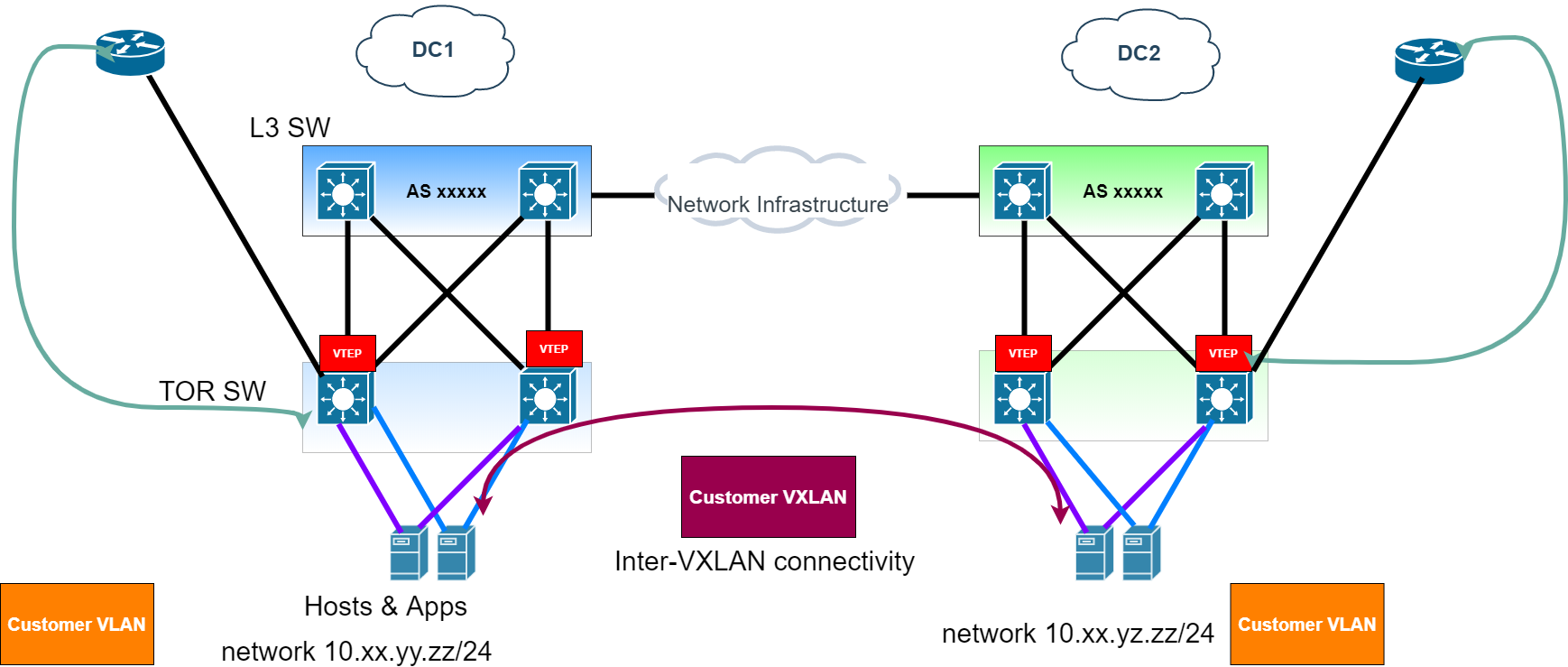 Hello,
As per the above simplified network architecture.
I'm trying to understand whether or not, IPv4 prefix advertisement can be supported with VXLAN (Type-5 entry).
Let's consider the above network design.
DC1 has subnet 10.10.1.0/24
DC2 has subnet 10.10.2.0/24
Host to host communication (between both DC & submet) does work well within VRF spun up in both locations.
Let's assume, there are external communication requirements for office branches to access those subnet. That traffic goes through an ISP based L3VPN cloud.
This is peering with the DC TOR switch within a VRF.
If one of the CPE fails for whatever reason, is it possible to advertise the opposite network through a Type-5 VXLAN entry network type, so that this subnet could then be reachable again through the remaining ISP CPE device in the other DC.
PS : This is a cumulus VX environment (Lab)