I am trying to simulate my network using cumulus vx with gns3. The topology is as below.
Could any one suggest MLAG configuration for the same.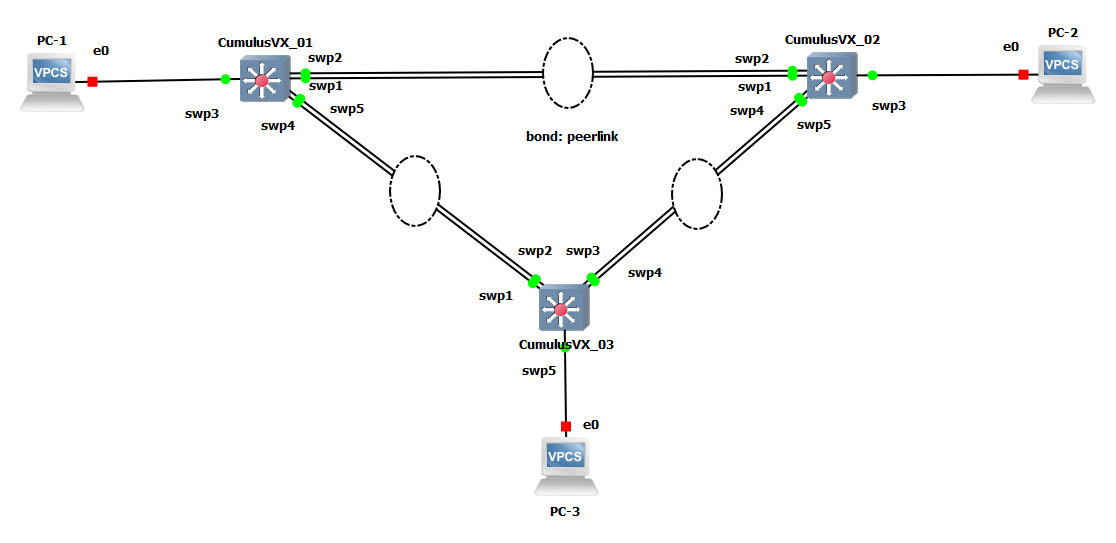 Best answer by Pete B 11 April 2019, 00:10
@Ravi Konila you can't have more than one MLAG configuration on a switch, and MLAG only works with a pair of switches.
View original